Tarmac Surfacing Contractor Carmarthen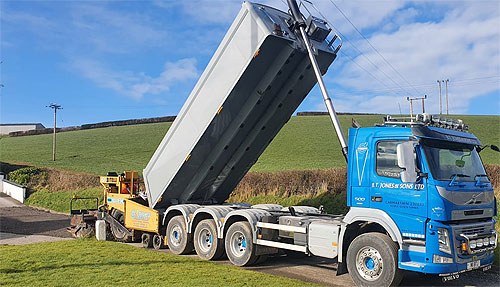 Looking for a trusted and established, local Tarmac Surfacing Contractor in Carmarthen?
Our insulated tar lorries are ready to deliver tar for all your tarmac surfacing jobs across Carmarthen and Ceredigion. We deliver to commercial contracts, local authorities, builders, or general workmen that need a good solid Tar Supply.
Tarmacadam Laying and Delivery Carmarthenshire
We do offer a full complete tarmac surfacing service from start to finish preparing, supplying, and laying tar through our trusty Sub Contractors, who have been in the industry for 30 Years. Please feel free to call for any advice needed or to arrange a visit to the site/job at any time.