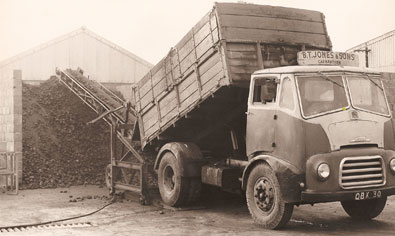 B T Jones & Sons were founded in 1900 by my Great Grandfather, B T Jones, who was originally a horse trader and coal merchant. Since then we have hauled and distributed coal, animal feeds, concrete, soils, sand, aggregates, flour, iron ore as well as other hazardous and non-hazardous materials.
I'm proud to say we are still family-owned and operated, predominantly rigid tipper with artic capabilities together with the supply of vehicles for site clearance and the supply of aggregates.
As a company, we provide a high level of personal service. We always strive to price competitively and assure you of value for money.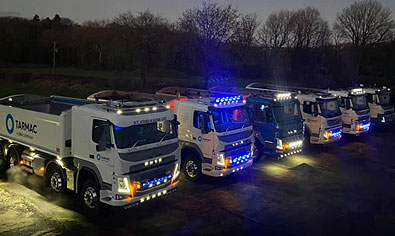 When workloads peak and extra vehicles are required, we endeavour to use owner/driver trucks or small company trucks, which ensure a high standard of a driver with a professional approach that matches our own.
We have access to many landfill sites throughout Wales. We are also able to supply materials from many large and small producers of aggregates, sand, and recycled materials.
We have worked directly for large organisations such as Alfred McAlpine Civil Engineering, Carillion, and Network Rail. We have sub-contracted to Tarmac, Hanson, Cemex, ATP Cable Ploughing, local authorities, and many other local companies.
No Job Too Big or Small